Paradis Pools LLC has over 40 years of experience with building swimming pools. As a family owned and operated business, we strive to foster an excellent working relationship with every one of our customers. You can choose Paradis Pools with confidence knowing that we will always be there to meet all of your above ground pool needs.
VIC PARADIS, OWNER
PHTA Certified Maintenance Specialist
State of CT Swimming Pool Builder LIC#SPB.0000211
State of CT Plumbing & Piping Limited Contractor
LIC#PLM.0287617-SP1
CT HIC REGISTRATION #0573635
Connecticut Spa and Pool Associations (CONSPA) (State affiliate of PHTA) Board Member
State of CT Swimming Pool Assembler-Above Ground LIC # SPG.0000004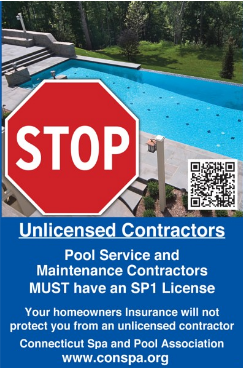 In effort to keep our families and community safe we are temporarily closing our store front. We are still available to answer calls, e-mails, and for curbside chemical pick up.
We will still be here to serve you when it is time to open those pools up!
We are also still able to provide estimates for your new pool projects, liner replacements, decks, and pool openings. We are going to use the amazing technology we have available to avoid human contact while still serving our customers.
Stay Healthy!
Spring Hours
Monday-Wednesday: 9am- 6pm
Thursday: 9am-7pm
Friday-Sunday: 10am- 4pm